Chartered Financial Analyst (CFA) is the golden star, if you want to be an excellent asset to your firm/company with deeper investment and management root. Get a globally recognized professional credential to put a gold star on your Resume and bag your dream job.
CFA is a prestigious qualification offered internationally by the American-based CFA Institute to investment and financial professionals. It provides a strong foundation for real-world investment analysis and portfolio management skills integrated with the practical knowledge that is a must to survive in today's investment industry.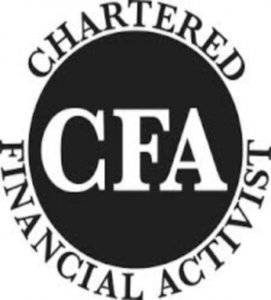 Why Charted Financial Analyst?
Before jumping into the facets, let's look at the perks.
Better job prospects: It is a known fact that to earn a CFA charter, it requires a certain amount of strictness and regulation. Thus, it boosts your working demeanor. Time management is also an essential part of a CFA program which consequently brightens your resume, giving you an upper edge.
Desiring the top companies for a better and prosperous career? Then, these qualities are imperative. Firms like JP Morgan Chase, PricewaterhouseCoopers, Ernst & Young, HSBC and many more, admire these qualities.
Global recognition: CFA Institute has a massive global network of over 135,000 investment professionals. This prestigious charter is recognized by several universities as well. The CFA certification programs are present in more than 30 countries; thus ease of access is guaranteed.

Practical world expertise: In the process of gaining a CFA charter, you learn analytical skills and knowledge in quantitative methods, economics, financial reporting, investments analysis, financial reporting, and portfolio management. These skills are going to come in handy in dealing with clients and scoring good jobs at the top-notch companies.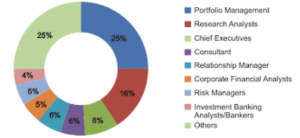 Dreams are our most prized possessions. But for these treasured dreams to come true, there is a particular time and place.
One has to meet at least one of these requirements to qualify for it.
Have a bachelor's degree
An aspiring candidate has to be in his final year of his bachelor's degree program at the time of registration
A minimum work experienced of four years is critical
A combination of work both inside and outside of college is essential
The CFA curriculum is very diverse and in-depth. It covers all aspects of investment and management.
▪ Investment Tools
o Quantitative Methods
o  Economics
o  Financial Reporting and Analysis
o  Corporate Finance
▪ Ethical and Professional  standards
▪ Portfolio Management
▪ Equity
▪ Fixed Income
▪ Derivatives
▪ Alternative Investment
Like it was mentioned before, not just the theoretical aspects of these umbrella terms, but the practical, real-time knowledge as well. Along these topics, time management and discipline is engraved in a CFA charter holder through this extensive credential program.
Now, it's time to get ready to plan the coming few years and efficiently work towards it. To get a CFA charter, you need to clear three levels of exams, taking one per year. And based on your score or percentile, the process leaps forward.
Chartered Financial Analyst (CFA) charter holders have a niche in their professional careers, and the amount of dedication inscribed in them empowers them. If you are looking for these prospects, CFA programs are lined up for you. Go, grab them!