" eyes are the jewel of the body"
In our daily hectic and busy life we forget to take care of our self and in young age we start looking old. Dark circles under eyes is a very common problem of youngers there are so many reasons of dark circle under eyes here we are going to discuss some home remedies for dark circles under eyes fast.
Are you one of those persons who is facing trouble because of dark circles under eyes. If yes, then don't worry, you are not only one who is facing this problem. There are so many home remedies with help of these you can cure the dark circles. And the good thing about these is that they are easy to use and very effective.
Home Remedies For Dark Circles Under Eye
Let's start to know in brief about these given home remedies for dark circles
Raw Potatoes
Raw Potatoes are rich to antioxidants and it has extra natural bleaching properties. It contains nutrients which are very beneficial for our skin and also give nutrition to the extra thin skin near the eyes. The inflammation and swelling of blood vessels are also reduced by raw potato.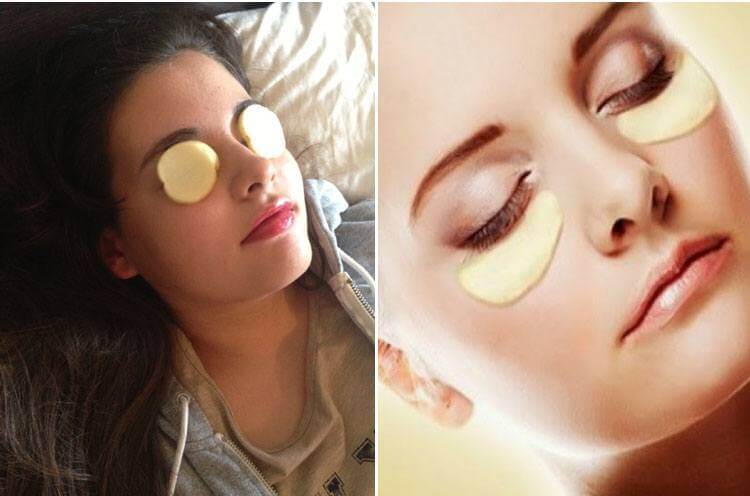 Steps to use raw potato for dark circles
Take a raw potato
Wash it
Make extra thin slices
Place it on your eyes for 10-15 min
Wash your face with cold water
Repeat this process daily to get rid of dark circles
Apple Cider Vinegar
Apple cider vinegar is rich in minerals, vitamins, and enzymes which helps to refresh and strengthen the under eye area. If you use it In just a few days, your dark circles will disappear.
Steps to use
Take a cotton pad
Pour some drops of apple cider vinegar on it
Massage on the dark circle area
Apply this process daily two times to reduce dark circle.
Grapeseed Oil
Grapeseed oil is rich in flavonoids which has anti-inflammatory and antioxidant properties. it is an essential oil which can do wonder in getting rid of dark circles.
Steps to use
Take 2 to 3 drops of grapeseed oil
Apply on dark circle area on a permanent basis to get rid of dark circles
Sweet Almond Oil
Almonds are rich in Vitamin E which is very effective and beneficial for the skin. it can be used as mitigator as it has properties to make your skin soft.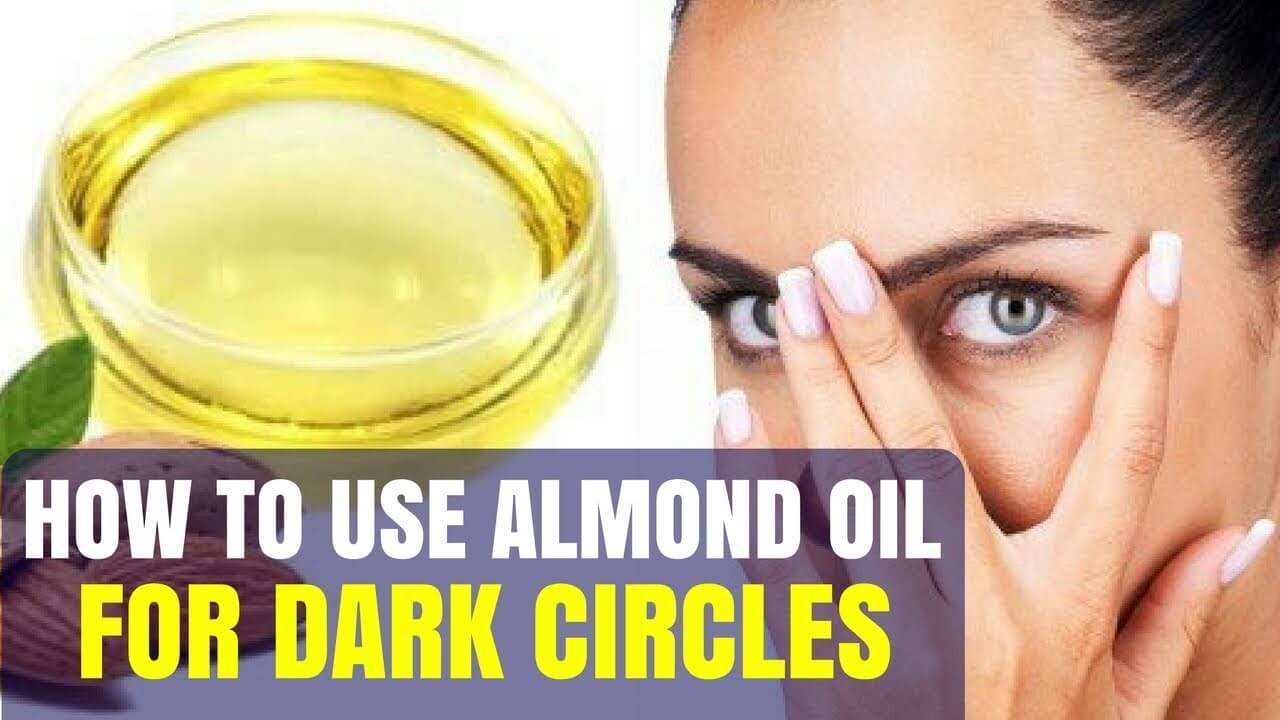 Steps to use
Take a few drops of almond oil
Massage on the affected area
Leave for overnight
Wash it on the next morning
Aloe Vera Gel
Aloe vera has so many mind-blowing features which are beneficial for our skin and hair. It is very popular in making skin healthier and makes your skin glowing.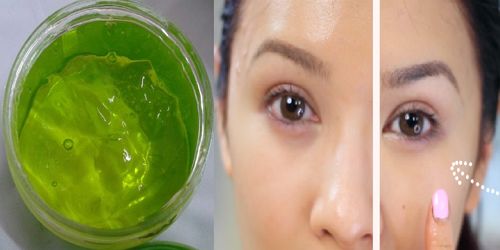 Steps to use
Take aloe vera gel available in the market
Apply it under the eyes
Massage for a minute
Leave overnight and wash it in the morning
Coconut Oil
coconut oil is full of nourishing and moisturizing properties which helps to promote healthy skin. And it is very helpful in reducing dark circles.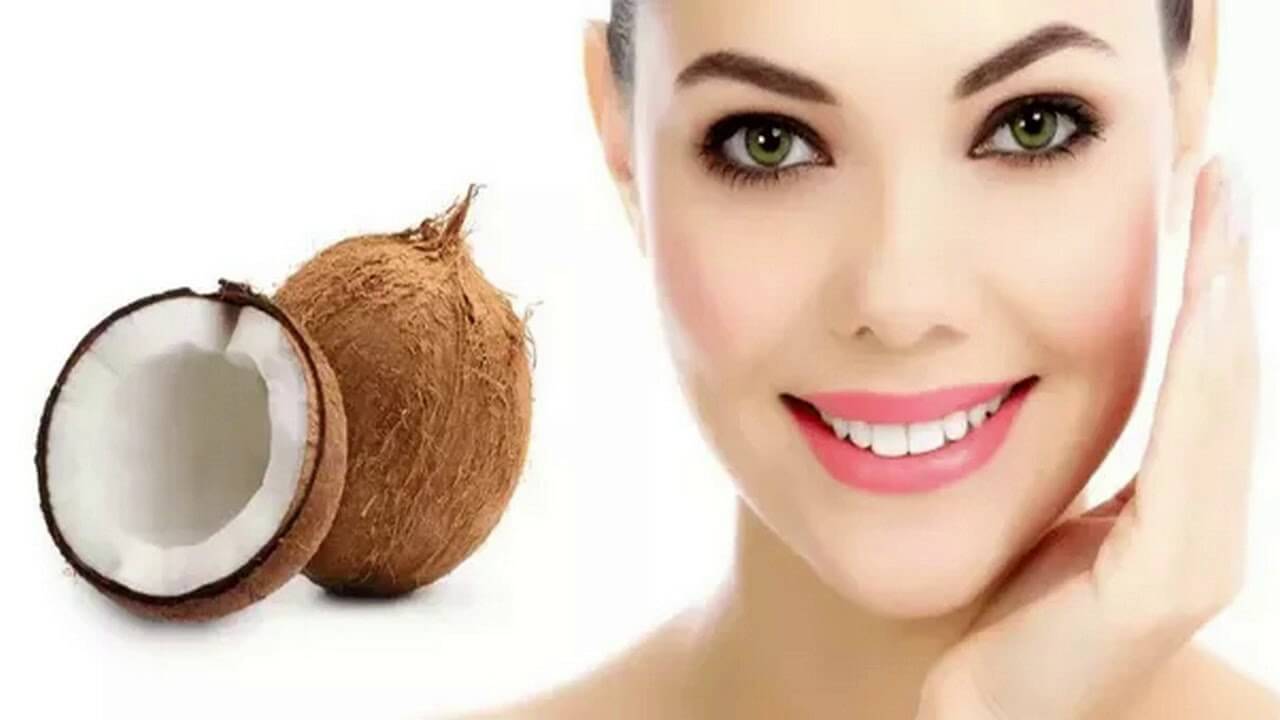 Steps to use
Take some coconut oil
Dip your finger in it
Massage in clock and anticlockwise direction on the affected area
Leave for overnight
Wash face in the morning
Baking Soda
Baking soda is rich in skin soothing and skin lightening properties. it has anti-inflammatory properties because of that, it is helpful in improving the blood circulation near your eyes and also helpful in removing dark circles.
Steps to use
Take a full spoon of baking soda and warm water
Mix both together.
Dip a cotton pad in it
Massage gently on the affected area.
Repeat this process thrice in a week for better results.
Cucumber
so many times you will have seen in tv that actor or actress place slice of cucumber on their eyes and relaxing. well, cucumber has a great quality of refreshing and soothing. it is rich of so many antioxidants such as vitexin, orientin, and cucurbitacins, which are very helpful to reduce the dark circles under eyes.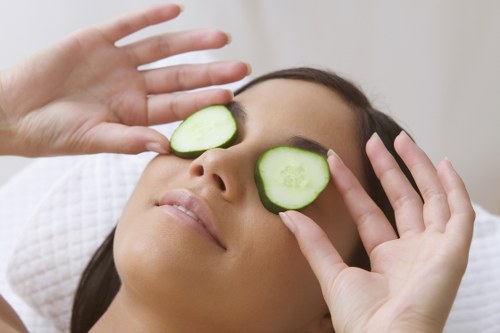 Steps to use
Take a cucumber
Cut it into thick slices
Fridge for 30 minutes.
Place the slices on your eyes, make sure that slices are covering the affected area.
Leave for 10 minutes, wash your eyes
Tomato for dark circles
tomato has powerful bleaching properties which are very helpful in removing dark circles under eyes. it is rich in lycopene, which is a phytochemical and beneficial for the skin.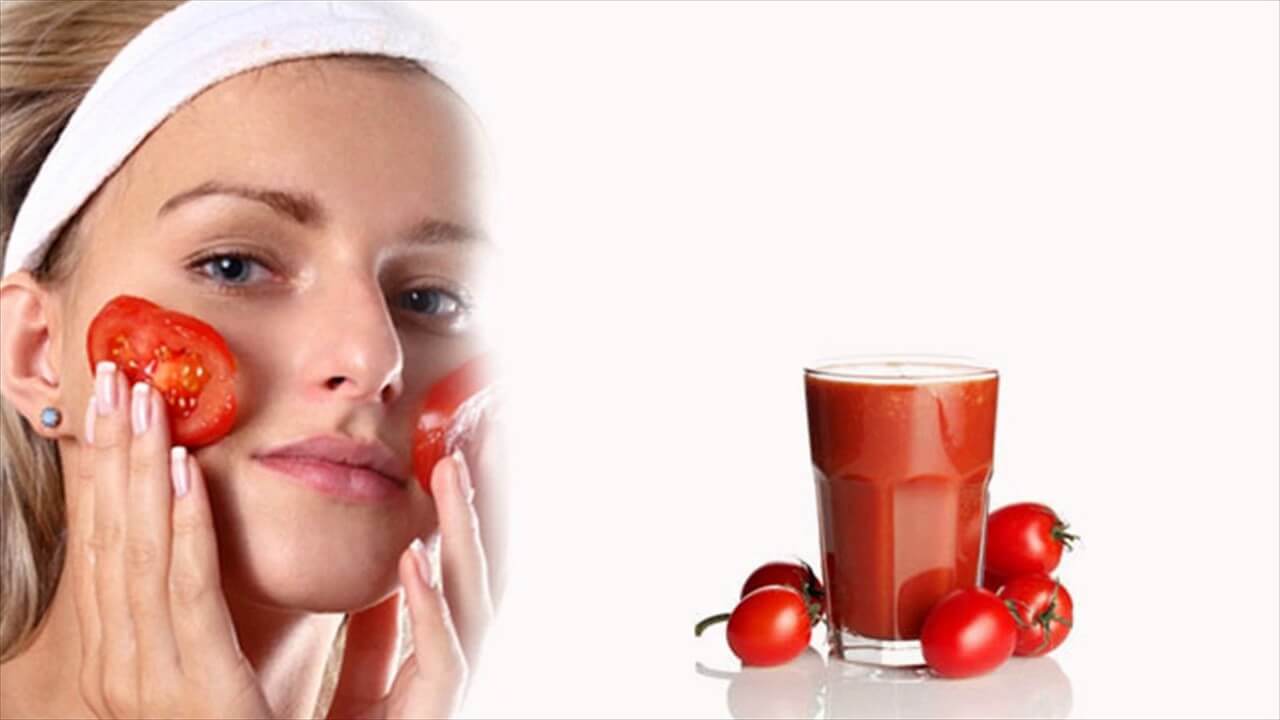 Steps to use
Take one or two fresh tomato
Make puri of it
Apply it over the dark circles and leave for 10 minutes
Wash it with cool water
Follow this two to three times a week
Green Tea Bags
Green tea is full of tannins which have astringent properties. the green tea constricts the dilated blood vessels and capillaries of under eyes and also help to reduce the dark circles. you will feel very good after using this.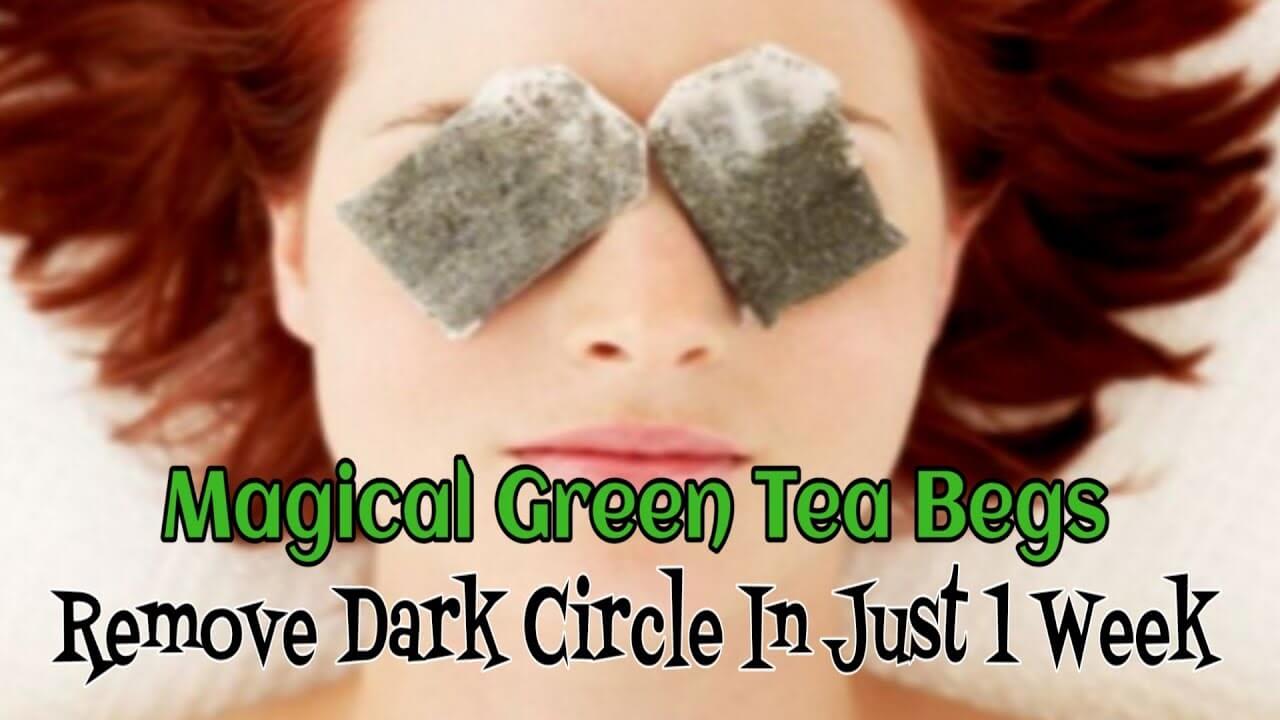 Steps to use
Take 2 green tea bag
Dip these bags in water
Friez them for a while
Place these tea bags for 15 min on your eyes
Wash your face
Rose Water
Rose water is full of antioxidant properties which help in strengthening and rejuvenating the skin cells and also helps to get rid of the ugly dark circles.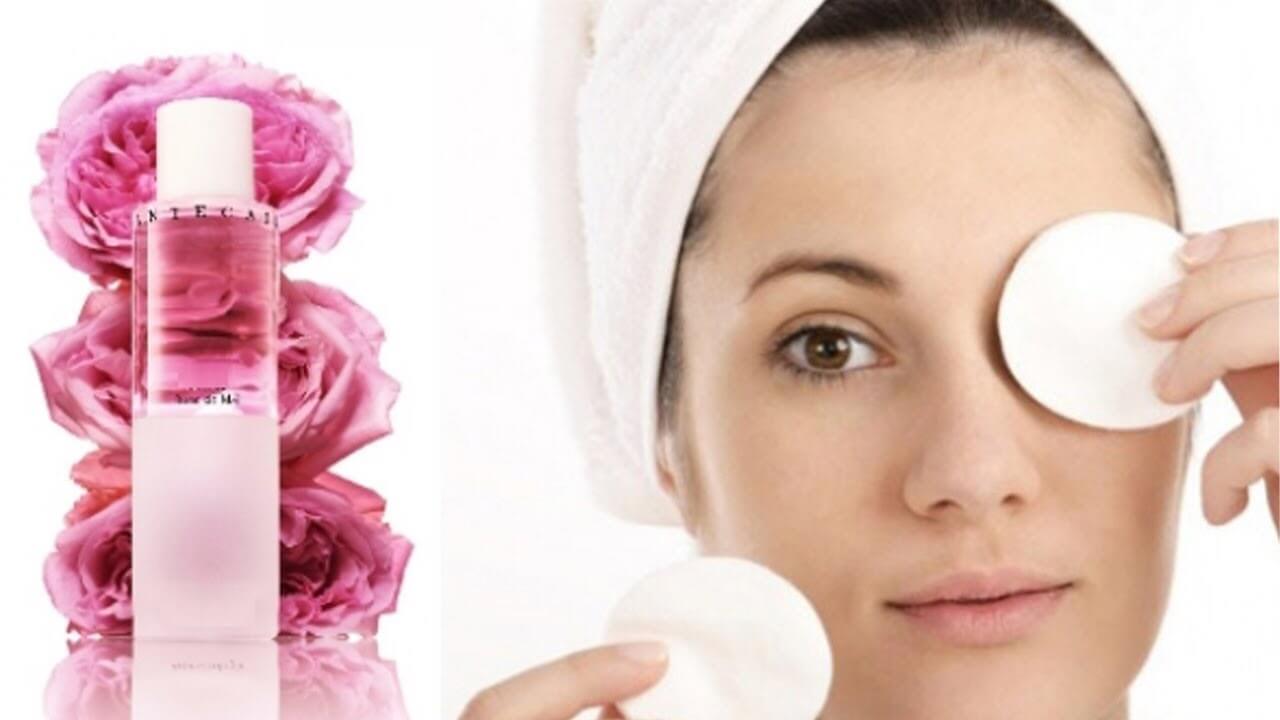 Steps to use
Take two cotton balls and rose water
Soak cotton balls in rose water.
Place on the affected area and leave for 15 minutes
Wash with cold water.
Orange peel extract
As we are all aware that orange is very beneficial for our health, it is full of vitamin C. But we forget about the orange peel and threw it in the garbage. But the orange peel is also very beneficial. You can use it to reduce the dark circle under your eyes. Orange peel is great home remedies for dark circles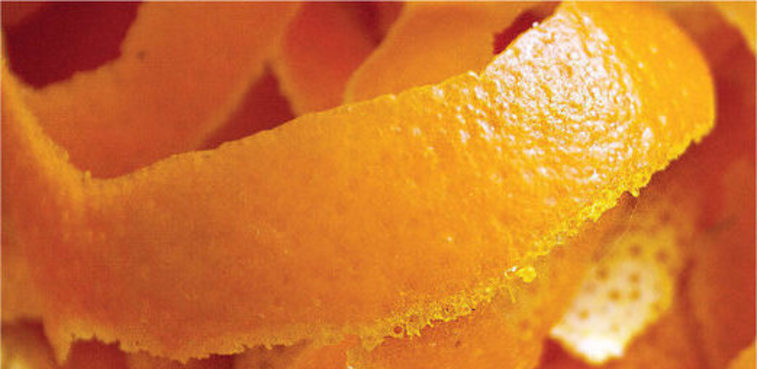 Steps to use
Take the orange peel
Dry it and make a fine powder
Mix orange peel powder and rose water
Apply on a daily basis to get better results.
Turmeric for dark circle
Turmeric is one of the best home remedies for dark circles.  Property of turmeric is a world known from the old days. Turmeric and its extracts are generally used for face pack. It has good skin lightening and brightening properties. With these properties, turmeric can enhance the appearance of the dark skin under the eyes. If you use it with almond oil this works as a skin hydrating component.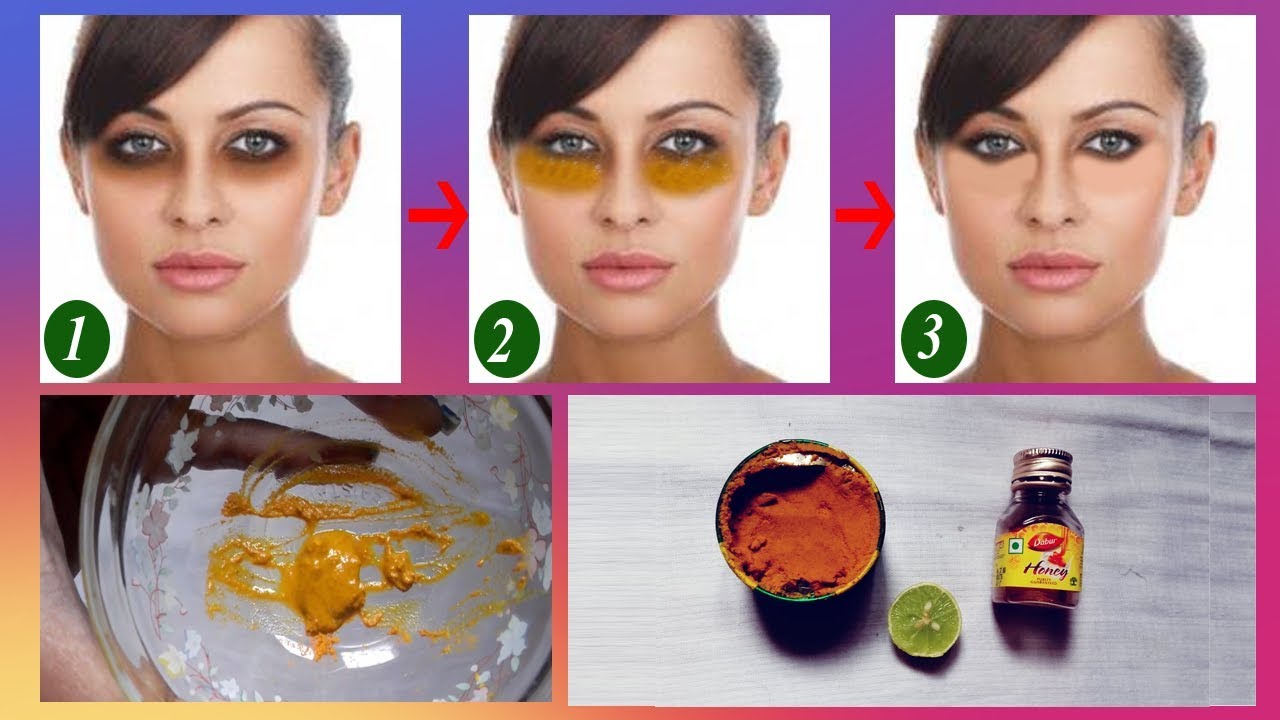 Steps to use
Take half spoon turmeric and almond oil
Mix both in a bowl
Massage the affected area with this
Wash after 15 minutes
For better result repeat this process thrice in a week
Conclusion
if you are suffering from dark circles and wasting money on chemical products but don't get any improvement. Then stop doing this and use these natural products which are very cheap and easily available in your kitchen these home remedies for the dark circles are very helpful. Try these remedies and share your experience in the comment section. you will surely get mind-blowing changes.  Read More about home remedies for hair growth.   
Faq (Frequently Asked Question)
Ques. Are dark circles genetic?
Ans. Dark circles are sometimes considered to have a genetic basis and can often be due to genetics. Some personalities are more likely than others to have extreme pigmentation, melanin collection, or low levels of collagen2 in the area under the eyes3 – all of which give to the presence of dark circles.
Ques. Can hereditary dark circles be cured?
Ans. it is bad news but hereditary dark circles can not be treated by any medicine but there is also good news that it can be removed by laser surgery.
Ques. What causes dark circles under eyes?
Ans.  There can be many reasons for the dark circle but most of the time it is because of sleep deprivation. because of the lake of complete sleep, your skin becomes dull and pale, and cause fluid to build under your eye, and become puffy. as a result, you get a dark circle under your eyes.